Water Damage and Mold Removal in Star Valley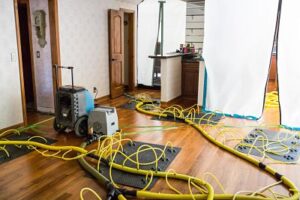 It's not always rainbows and stars in Star Valley. Especially when the rain clouds come to storm on your parade. Water damage emergencies like basement flooding, burst pipes, ceiling leaks, or plumbing problems are some headaches. And if not remediated quick enough, bigger consequences like the growth of mold on walls are left to endure.
It's no surprise that Star Valley property owners have big shoes to fill when maintaining their assets. And while we all live busy lives, sometimes it's just too much to handle.
That's why the team at 911 Restoration of West Wyoming is there to tackle any disaster at your need.
So don't let the nuisance of any tragedy get in the way of your life. Our friendly technicians are equipped with the right tools and knowledge for any restoration challenge.
Sewage and water damage cleanup

Growth of mold on walls

Sanitization and disinfection cleanup
Property disasters don't wait for their victims to resort to safety. In fact, time is the last thing messes and spills care about. But we know the longer you wait, the bigger the c consequences. So we'll help with that by arriving at the scene of damage within 45 minutes of any call you make.
We're able to react to emergencies of any kind quickly by focusing on the Star Valley area. Talk about special treatment that comes with a Fresh Start!
Before you know it, you'll soon be eating, sleeping, and living in your own home back to normal.
A Fresh Start Restoration Company in Star Valley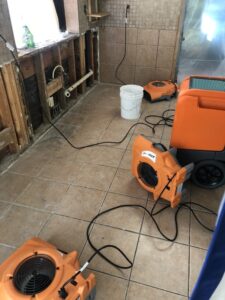 There's no other water damage restoration company in Star Valley who can say they promise a Fresh Start. It's what makes us unique. 911 Restoration of West Wyoming focuses on getting your life to hit the ground running quickly.
With unmatched care and service, our IICRC-certified restoration experts are amongst the best in the industry. Trained to the highest standards, you can live life knowing you'll have the proper care you deserve.
A 45-minute arrival time or less guarantee after any call you make

The friendliest staff you can rely on for any questions or help

Well-trained experts at the top of their game

A shoulder to lean on 24/7/365 days a year
We understand what it's like to deal with emergency disasters. After all, you never asked for another headache. Your property shouldn't have to bring the burden of stress into your life.
So whether you need help with flood restoration, water leaks, smoke removal, or carpet drying, you can count on us.
If you're wondering where to get started, give us a call where our customer service team will guide you every step. You'll soon be on your way to a no-obligation mold inspection where our restoration experts will assess every square inch.
From there, the rest is history as you'll be in good hands knowing a Fresh Start is on the way.
Who knew it was that easy at 911 Restoration of West Wyoming?
Because the last thing you'll ever have to deal with is another dreadful experience on your Star Valley property.