Water Damage and Mold Removal in Afton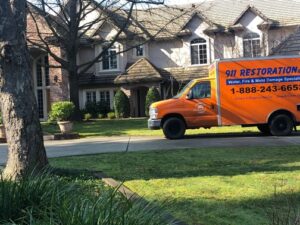 It's one fear every Afton property owner never wants to go through. But at some point in time, Afton property owners more than likely deal with the surprise of disasters. Two of the most common causes of disasters are water damage and mold infestation.
These two culprits are not only a pain to deal with, but are also tricky to detect and diagnose. Whether you experience flooded basements, leaking pipes, ceiling leaks, or plumbing problems – water problems are no fun. Water damage and the growth of mold on walls do not pity their victims. Because the moment it happens presents an overwhelming response of stress.
That's why the team at 911 Restoration of West Wyoming is ready to tackle any disaster for the Afton community. They've seen it all and have worked with all cases in the book. Their experience adds to their thorough training, knowledge, and service to provide you a Fresh Start for your home.
Whatever your scenario is, you'll be certain you're in good hands with restoration experts who truly care. And on top of that, they'll be at your Afton property within 45 minutes or less. Because we know disasters don't wait but to ruin your life.
We make the restoration process a breeze with the Fresh Start mindset we believe in.
Call 911 Restoration of West Wyoming today to get the clarity you need for your disaster restoration services in Afton.
A Fresh Start Restoration Company in Afton, One of Its Kind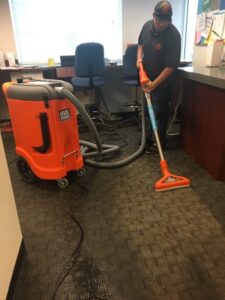 There is no other restoration company in Afton that prides itself in delivering a Fresh Start promise. That's what makes us the ideal and best restoration company to choose from to get a first-class experience.
We're also truly unique by having the resources of a national company but the feel of a local provider. That means we have what it takes to get any job done regardless of its size. So take out the thought of flood damage repair or mold removal as a burden on your plate. The life you want is only a call away with a Fresh Start waiting for you.
IICRC-certified staff equipped with the best training

A 45-minute arrival time or less after any call

Access to our restoration experts 24/7/365 days a year ready on standby
Afton business owners and property owners finally have rest assured knowing they have their backs covered. The team at 911 Restoration of West Wyoming has the second chance to rebuild your life and house. We're truly a caring team that serves Afton properties and the residents who live in them.
It all begins with a no-obligation mold inspection. Call us today and we'll assess every square inch of your property to go over everything you need to know.
The last thing you'd want to deal with is misdiagnosing water damage or the growth of mold on walls out of negligence.
A Fresh Start is only less than 45-minutes away!