Sewage Backup and Cleanup West Wyoming – Jackson, Star Valley, & Afton, WY
It's the last thing every property owner in West Wyoming, Jackson, Star Valley, & Afton, WY wants to deal with. The drenching smell of a flooded basement after a severe rainstorm. The next thing you realize is a sewage backup creates the potential for water damage and the growth of bacteria stem into a bigger headache.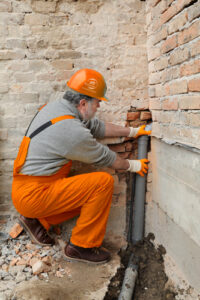 There is a place and time for everything. But there's definitely not a place for sewage overflow on your property. Whether it be frozen or clogged pipes, flooded toilets, or the effects of mother nature – time doesn't wait.
Your Idaho Falls dwelling or business property is your sanctuary. And there's nothing more vexing when having to deal with surprising sewage to spoil the day.
That's why the 911 Restoration Utah is here to help you fast for your sewage restoration emergencies. We serve West Wyoming, Southeast Idaho, and the surrounding areas like Jackson, Star Valley, Afton.
We know time is crucial when it comes to water damage and sewage overflow. That's why when you call water damage Jackson as your sewage restoration experts – we'll be there within 45 minutes. Time is your friend here and the longer flooding or sewage overflow occurs – the higher the damage costs.
When our sewage backup cleanup professionals arrive on the scene – you can assure top-notch service. That's our Fresh Start guarantee we live up to. You'll soon be on your way to a property fresh as new.
Our sewage backup cleanup experts are IICRC-certified to give you the best duty
You have access to our standby professionals 24/7/365 days a year to take your call
Our customers, their properties, and emergencies always come first.
As overwhelming as it is dealing with sewage backup cleanup – we're here to help you with your questions.
So have no fear – we'll do the dirty work so you don't have to.
Emergency Water Cleanup & Sewage Backup Company in West Wyoming, Jackson, Star Valley, & Afton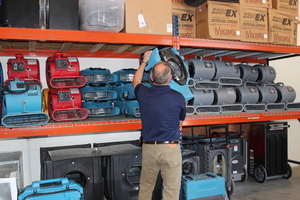 Sewage backup isn't a quick and easy fix to do on your own. There are numerous risks of cleaning sewage on your own with missed spots. Sewage water seeps into the tightest cracks and finds every surface area it can get into. And when it finds its way into every gap – the weakening process of wood and structure begins. The mold growth process begins and your assets become a breeding ground for infestation.
Sewage water isn't just any other fluid. It's full of hazardous bacterial and viral threats. Anyone in a building who comes close to sewage water is vulnerable to illness and disease. So why take the chance of harming your health, surroundings, and financial expenses?
This is why we don't recommend handling sewage water cleanup on your own. You'll be exposing yourself to risks and bigger problems. We don't want you to create a bigger problem than it already is. So leave it to the team of 911 Restoration of West Wyoming who has the right resources and tools.
When you work with our sewage backup cleanup experts – they will help you the whole way through. So there's no reason for you to feel a burden over something that isn't your fault.
The sewage removal process begins immediately the moment you get in touch with us.
Items will be stored and packed away from further damage
All sewage water will then be drained
The dehumidifying process then beings to speed up the drying process
Our sewage cleanup experts will assess damages and being the restoration process
They fully disinfect and sanitize all areas to ensure no bacteria is in sight
All issues regarding staining, structure, water damage, and sewage cleanup will be repaired fast. We aim for you to get back to your normal routine worry-free as soon as possible.
24/7 Sewage Backup Cleanup Services For A Fresh Start
Why work with us as your best sewage backup cleanup company? 911 Restoration of West Wyoming is a locally owned company to give you the classic customer service you deserve. We have the national resources across the nation but the feel of a regional company.
While dealing with sewage cleanup can seem frustrating for your assets – it won't be when you work with us. We'll leave the sewage water where it belongs – not on your property.
So say goodbye to headaches and stinky sewage water. Residential and commercial property owners in the Aberdeen area can have rest assured. Knowing they have a skilled and experienced team behind them 24/7 ready for any emergency or commercial flood cleanup.
Contact our sewage backup cleanup team to restore a clean and healthy environment again as new in Jackson, Star Valley, & Afton!
Serving the communities of Star Valley, Jackson, Afton and surrounding area.